Sail the Crystal Coast on the Brand-New 149-Passenger Crystal Coast Lady Cruises
Come enjoy our newest cruising vessel, The Crystal Coast Lady Cruises, the largest 149 Passengers, most comfortable, and fastest tour boat in Beaufort. The Crystal Coast Lady, double decker vessel was designed to provide 360-degree views for an improved sightseeing experience as you look for local dolphins, horses, marine life, shore birds, and more.
For your convenience, The Crystal Coast Lady Cruises has 2 restrooms on board and, we offer water, soda, beer, and wine & Liquor for purchase.
Crystal Coast Lady Cruises offers a variety of narrated, relaxing cruises. All tours offer spectacular views of the coast, as well as sightings of the local bottlenose dolphins and unique wild banker horses. Choose from our signature daytime and sunset cruises, our dolphin watching cruise, islands cruise, and more! Book your unforgettable Beaufort boat cruise today.
600 Front St, Beaufort, NC 28516
Call for tickets at 252-728-8687 -or- Buy Tickets Online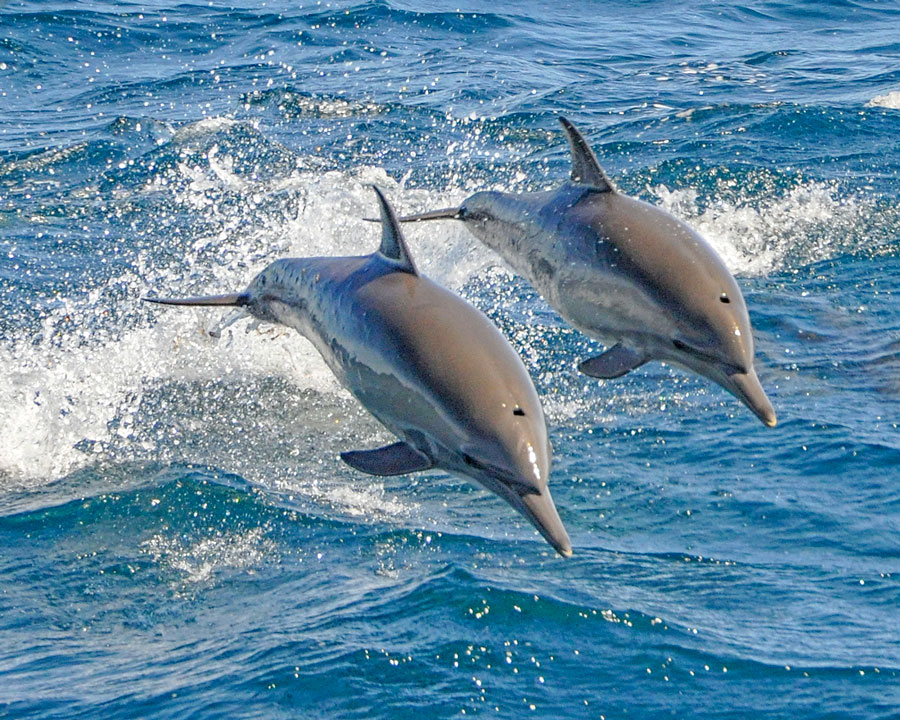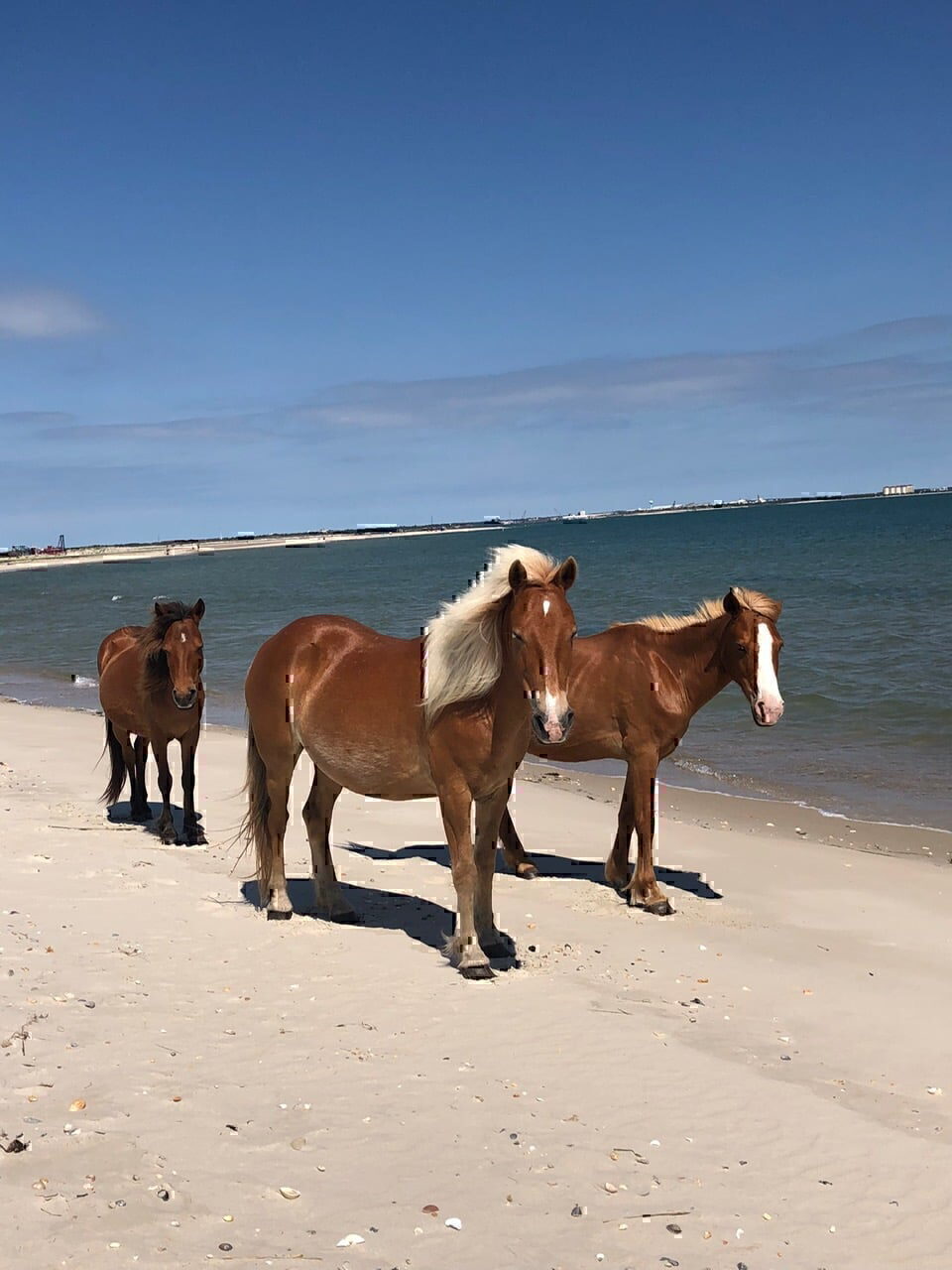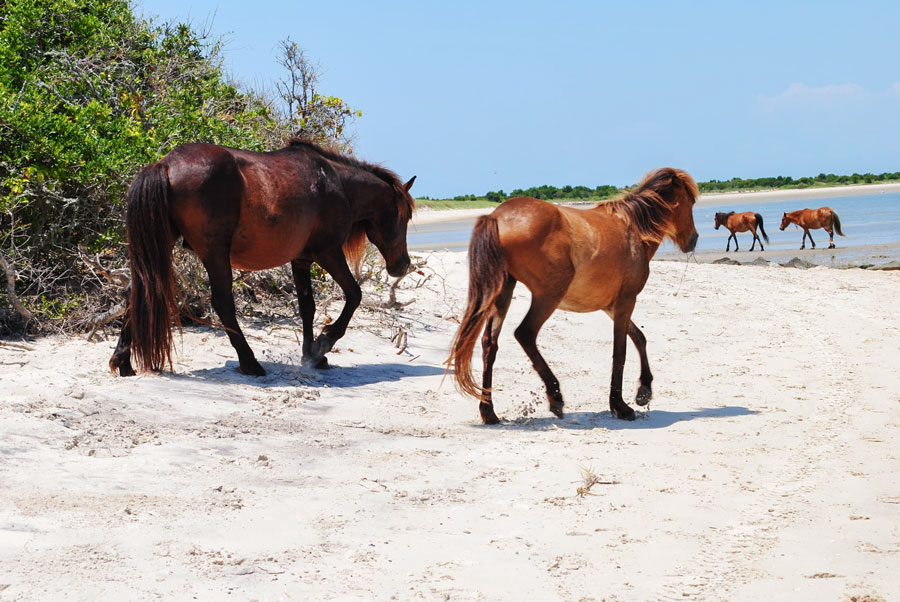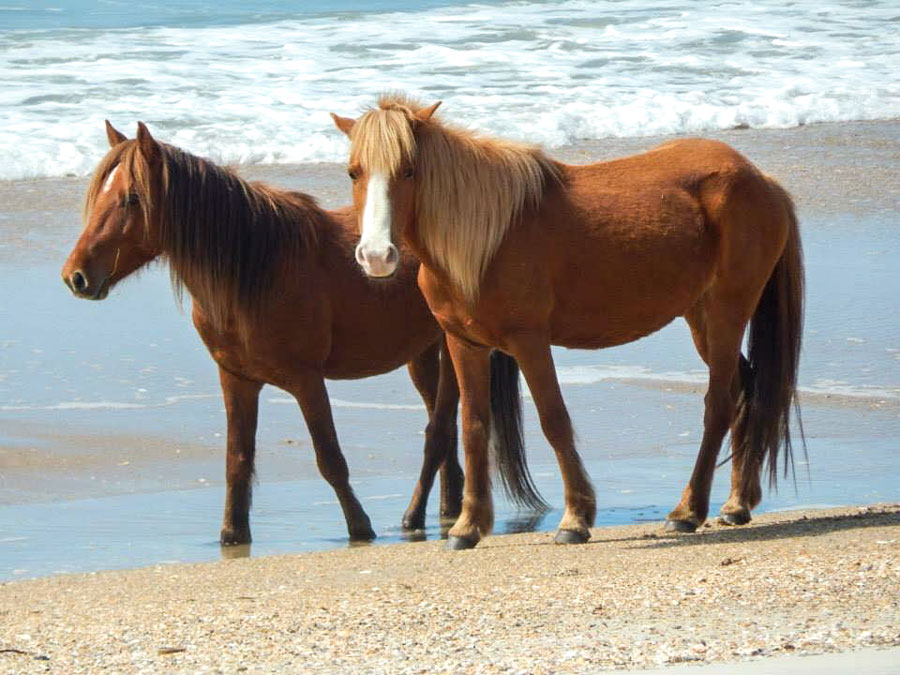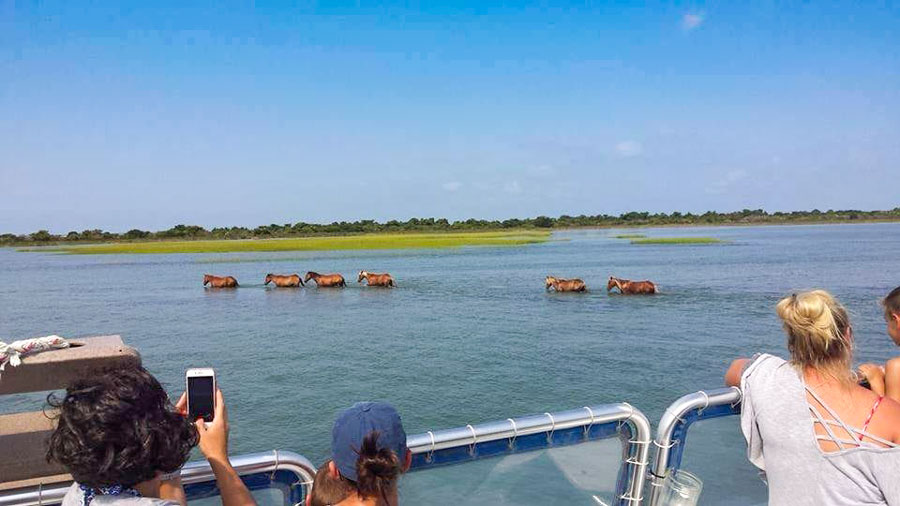 FEATURED PROFILE
There is a new lady in town—the Crystal Coast Lady!
There is a new lady in town—the Crystal Coast Lady! She is your ticket to discover the history and mystery of the Crystal Coast. Folks have been visiting here for centuries for its enduring charm, maritime history, and romantic lore—including our most notable visitor, Blackbeard himself! While aboard The Crystal Coast Lady, you can spot that notorious pirate's house and the Wild Horses that roam the barrier islands, as well as the traditional cottages and grand homes that line Taylor's Creek.
With the convenience of four departure times a day right from downtown Beaufort, it's easy to hop on the next cruise. The ship was built for smooth sailing and relaxation in luxurious comfort for 149 passengers. There is no better way to admire the surrounding natural beauty and panoramic views of the Crystal Coast than sailing its seas. While aboard, you will spot other places of note, including the Duke Marine Lab, Fort Macon, Bird Shoal Island (part of the Rachel Carson Reserve), the Morehead City waterfront, and the North Carolina Port, all while watching for our local friends the Atlantic bottlenose dolphins who sometimes like to tag along. The bow viewing platform provides the perfect perch to wave hello!
CRUISE OPTIONS INCLUDE:
Ride in comfort with two restrooms, a snack bar, beverages, and cocktails.
• Fully Narrated Tours: 7 Days a Week from 12:00pm-1:30pm, 2:00-3:30, and 4:00-5:30.
• Sunset Dinner Cruises: Wednesday, Thursday, Friday, and Saturday (times vary based on when the sun goes down, call for reservations).
WEDNESDAY. Southern Home Cooking, with fried chicken, pulled pork, hush puppies, and two seasonal sides, sweet and unsweet tea, and dessert.
THURSDAY Wine Tasting and Live Music, with local and imported wines, light snacks, and local live music.
FRIDAY Seafood Night, with fried shrimp, local flounder, hush puppies, two seasonal sides, sweet and unsweet tea, and dessert.
SATURDAY Southern BBQ Night, with BBQ chicken and ribs, two seasonal sides, hush puppies, sweet and unsweet tea, and dessert.
• Half-Day Family Fun Fishing Cruise: Wednesday, Friday and Saturday, from 7:30am-12pm.
Fun for the whole family! Calm inland and nearshore fishing for flounder, trout, croakers, spots, black sea bass, sharks, and many more species.
Everything is included: license, tackle, rods and reels, and bait. The expert and friendly mates will assist first timers. They are fishermen as well as seasoned professionals to make the most out of your fishing experience. Reservations are required.
Crystal Coast Lady Cruises offers cruises near Atlantic, Beaufort, Gloucester, Havelock, Smyrna, and Emerald Isle!
600 Front St, Beaufort, NC 28516
Call for tickets at 252-728-8687 -or- Buy Tickets Online